Flavoured Coffee
Discover the flavours of Italy with Bialetti's Perfetto Moka collection. Featuring authentic Italian flavours like hazelnut, vanilla and chocolate, which one will you try first?
Bialetti Moka Flavours
Three enticing flavours, one opportunity to try them all. Shop the Flavours Discovery Pack today to sample Moka Hazelnut, Moka Chocolate and Moka Vanilla ground coffee.
Shop Now
Bialetti Italian Coffee | Moka Ground
Regular price
Sale price
£4.99 GBP
Unit price
per
Sale
Sold out
View full details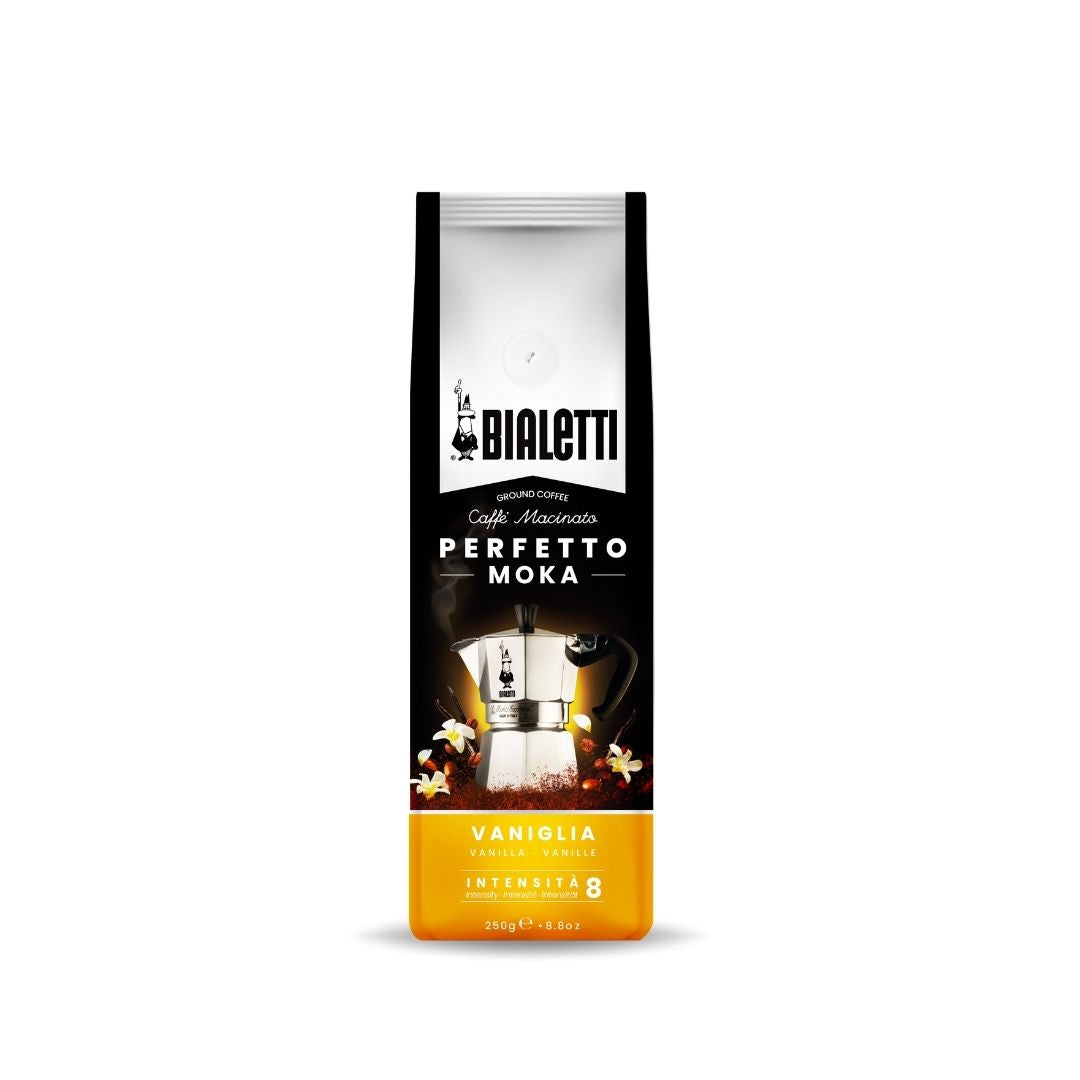 Choosing the Best Coffee Beans
Bialetti take everything about flavoured coffee seriously, starting from choosing the best coffee beans from regions across South America.
Dark Roasting Coffee Beans to Perfection
Each bean is roasted in Italy by Bialetti themselves. Their specialist technique involves roasting each bean for 18 minutes to unlock to beautiful flavours and aromas.
Authentic Italian Experience in Every Cup
Bialetti's Perfetto Moka ground coffee is preground for stovetop espresso makers, slightly coarser than espresso grind.