Regular price
£120.00 GBP
Regular price
Sale price
£120.00 GBP
Unit price
per
Sale
Sold out
The limited edition gift set from Italian icons, Bialetti and Dolce & Gabbana, has landed just in time for Christmas.
This set includes a one-of-a-kind 3 cup Moka Express, coffee storage tin and a bag of the Bialetti X Dolce & Gabbana ground coffee.
Delivery Information ↷
View full details
Shipping
Brew Italia Delivery Information

Brew Italia are the official UK partners of Bialetti, offering the largest collection of stovetop coffee makers, Italian roast coffee and Bialetti's accessories.

We currently do not offer international shipping on Brew Italia.

UK Delivery Information:

48hr Royal Mail Standard Delivery - £3.95
FREE 48hr Royal Mail Standard Delivery - Orders of £40 or over
24hr Royal Mail Tracked & Signed - £5.95


Orders placed after 1pm will be dispatched on the following working day. Any orders placed over the weekend or bank holiday's will be dispatched the next working day.
Collapsible content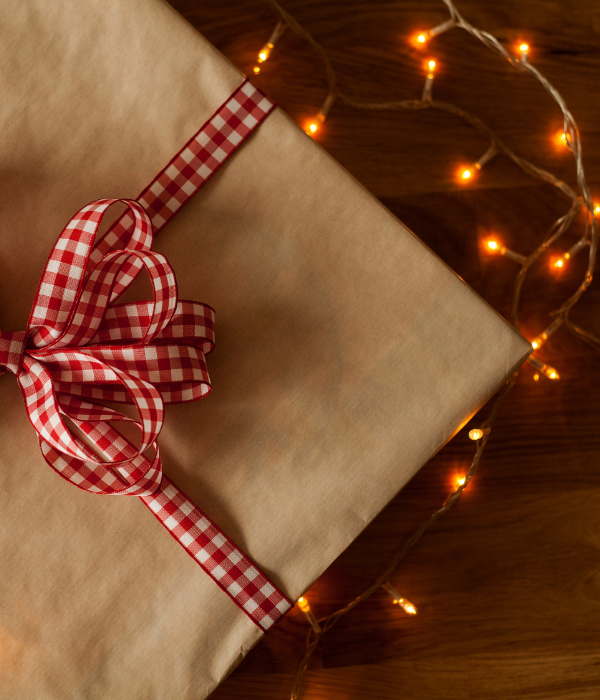 FULL PRODUCT DETAILS

Indulge in the perfect fusion of fashion and flavour with the Bialetti and Dolce & Gabbana collaboration's second gift set. This exquisite coffee gift set redefines the art of coffee appreciation. Inside, you'll discover a 3-cup Moka Express, the embodiment of Italian coffee culture, ready to brew bold, aromatic cups of liquid gold.

But that's not all; we've gone above and beyond to bring you an all-inclusive coffee experience. Alongside the Moka Express, you'll receive a stylish coffee storage tin, designed to keep your precious beans or grounds fresh and full of flavour. And to make your coffee journey even more exceptional, we've included a bag of limited edition Moka ground coffee – a taste sensation that's as unique as it is delectable.

As with all our Dolce & Gabbana gift sets, this collection is housed in the stunning Sicilian printed gift tin, a visual masterpiece that captures the essence of Italian passion and sophistication. Whether you're treating yourself or seeking the perfect gift for someone special, this is a statement of style and a celebration of coffee's rich heritage.

With every cup, you'll savour the harmonious blend of fashion and flavour, a testament to the Italian artistry of coffee and design. It's not just a gift set; it's a sensory experience, a journey that tantalizes your taste buds and enchants your soul.

This holiday season, give the gift of exquisite taste, where every sip is a fashion-forward step into the world of Italian coffee culture. Elevate your coffee routine with the Dolce & Gabbana 3-cup Moka Express gift set and embrace the essence of Italy in every brew.
TIPS, TRICKS & FAQS

What type of coffee do you need for a Moka Express?

For a Moka Express, you should use finely ground coffee. The grind should be finer than that used for a drip coffee maker but coarser than what's used for espresso machines.

A consistency similar to table salt works well. Espresso or Moka coffee blends are ideal, but you can also use other dark-roasted coffee beans that suit your taste preferences. It's important to use freshly ground coffee for the best flavour, as coffee can lose its flavour and aroma relatively quickly after grinding.

How do you clean a Moka Express?

To clean a Moka Express, first disassemble it and empty used coffee grounds. Wash the parts with warm, soapy water, paying extra attention to the funnel and gasket. Rinse thoroughly to remove all soap residue, then clean the valve and filter. Dry everything completely to prevent rust, reassemble, and it's ready for use.

For occasional deep cleaning, soak the parts in a solution of water and vinegar or water and baking soda, then scrub and rinse. After each use, rinse with warm water and let it air dry for regular maintenance. This process ensures your Moka Express stays in great condition and your coffee tastes its best.

How do you use a Moka Express?

To use a Moka Express, fill the bottom chamber with water up to the safety valve, add finely ground coffee to the funnel, assemble the Moka Express, place it on a medium heat stovetop burner, listen for the gurgling sound, remove it when the coffee is dark but not spluttering, and pour the concentrated brew into your cup.

Handle it with care as it will be hot, and remember to clean it after use. Adjust the coffee-to-water ratio to your taste, and enjoy your strong, espresso-like coffee.
SHIPPING

Get free standard UK delivery on all orders over £40.

Currently, we do not offer international shipping.

-------------------------------------

Standard Delivery (Evri 2 -3 days) - £3.95

Express Delivery (Royal Mail 24 hour) - £5.95

-------------------------------------

Orders placed by 1pm Monday - Friday will be dispatched same day. Orders placed after 1pm, on weekends or bank holidays will be dispatched the next working day.
BREW ITALIA REWARDS

Brew Italia Rewards is our way of showing appreciation. You'll earn points for activities on our site, like referrals and purchases. You can use them to earn discounts off purchases, so the more you collect the more you save. Create an account to start earning points today.
RETURNS, REFUNDS & EXCHANGES

At Brew Italia, we try to provide as much information as possible so you get the product that is right for you.

If you don't feel the product you receive is right for you, don't worry, just send it back. All we ask is that it is unused and in the original packaging.

Simply log in to your account using the icon on the top right to access your order and request a return. We aim to respond to all requests within 2 working days.
More We Think You'll Love →
Regular price
Sale price
£15.99 GBP
Unit price
per